Website Package – 2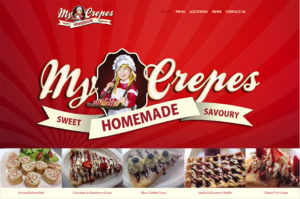 The personal blogger gives you maximum value for minimal cost. This package is the most affordable as it provides the framework for your website and you provide the content. This site is created with WordPress, which as a successful open source content management system, has millions of plugins available which gives the site unlimited options for functionality. We will still provide the same consultation that the more expensive packages have and give you advice on what to write on your website, but after that, the site is only limited by your imagination! All sites are now responsive and mobile ready!
What's included:
Domain name registration for 2 years – $40 value
Web hosting for 1 year – $70 value
Up to 5 email accounts to give your business a professional look – $50 value
Content Management System so you can edit the website at any time – value up to $450
Step-by-Step content management training – $50 value
Design & Development of website template – $600 value
Advice on what attracts the Search Engines to your website and web statistics setup on your site.
That is over $1600 value for $1410